Brio Sliding Door Gear
Brio products combine precision materials with latest innovation to produce smooth operating, reliable door hardware which conform to internal testing of BS EN 1527. Timber and glass panels can utilise Brio's Open Rail range which offers a modern, exposed industrial aesthetic while the Zero Clearance range provides seamless concealment of hardware. Brio's Single Run provides numerous options making it a solution to all straight sliding applications.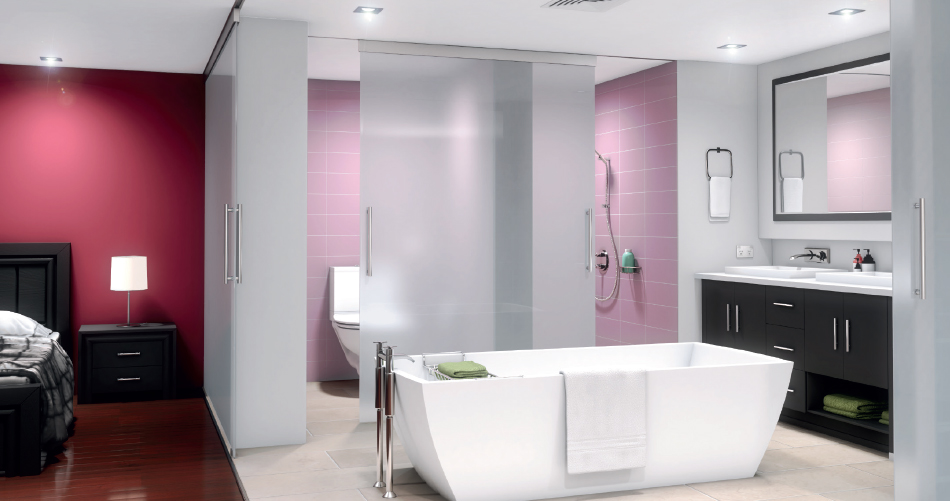 Zero Clearance Glass
Concealed hardware within the aluminium glazing strip provides a 2.5mm shadow line between the top of the panel and the ceiling
8 precision bearings per panel allows for easy, smooth and silent operation
Maximum capacity of 180kg makes it suitable for 10- 12mm thick toughened glass panels up to 3m high and 1.5m wide
Stainless steel options enable use in wet space applications
Zero Clearance Timber
Hardware is installed within the top of the door allowing for a 2.5mm shadow line between the top of the panel and ceiling
Maximum capacity of 350kg allows this system to move large room dividing panels within seconds
Various floor guide options make panels appear as if they float between floor and ceiling which provides a truly minimal appearance
Single Run
Different capacity systems from 80-350kg allows for flexibility in design and cost.
Precision bearings and numerous hanger fixing options for timber, aluminium, MDF and more makes Single Run truly versatile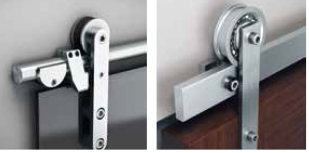 Open Rail Glass
Stainless steel strap fixings provide a striking system while nylon inlaid tyres move soundlessly over the stainless steel rail
100kg capacity allows flexibility of use with 8-12mm thick toughened glass
Open Rail Timber
Options of round or square rails, top or face fix fittings and multiple guides make this striking system elegant and practical
Exposed bearings with 150kg capacity for 2m wide panels makes this system a unique balance between industrial and sleek