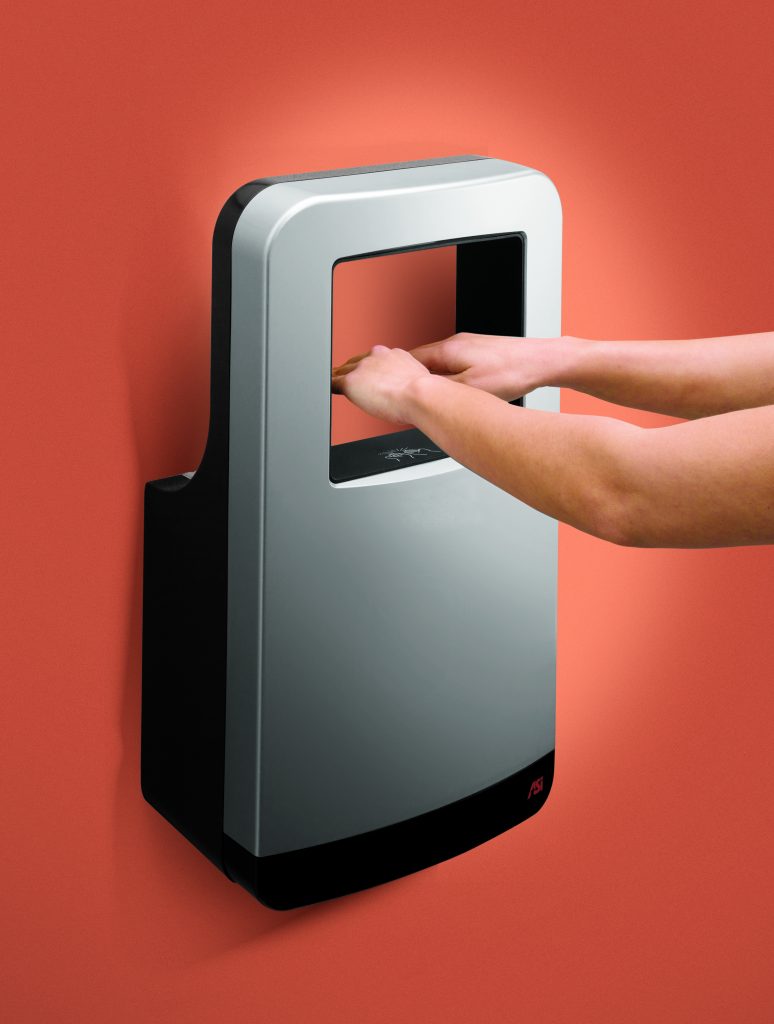 Tri-UmphTM high speed hand dryer
This state-of-the-art, ergonomic, high-speed hand dryer is ultra-hygienic with an outstanding filter system. With air blowing down from vents above, users dry their hands in under 12 seconds.
This hand dryer allows users to triumph over germs with fast drying time in a comfortable, natural position without water splash-back. Easy to maintain, the TRI-Umph™ high-speed hand dryer makes perfect sense to meet all washroom needs.
- Quick drying - under 12 seconds
- Ergonomic - No need to bend over or bend knees
- Air blows down from vents on top
- No water splash-back
- Ultra Hygienic - Over 99% of airborne bacteria is eliminated
- Owner-adjustable heater (on or off) and air flow