Inclusive Design, Standards and Building Regulations
Foris Washroom Solutions are pleased to offer a complete design and specification service to ensure your washroom designs comply with requirements of both BS8300:2009 and the Building Regulations 2010 Approved Document M.
Our knowledge of inclusive Design avoids stigmatisation as our designs are designed for all people.
Part M of the building regulations clearly sets out which components are required for set accessible toilet layout. The objective to ensure toilet areas in buildings (other than dwellings) are suitable for all users including ambulant disabled, wheelchair users and people of all ages.
Our products have been designed in accordance with the requirements of size as stipulated in BS8300:2009.
Please contact Foris Solutions who will be happy to provide any guidance you may require to comply with the current regulations.
Typical washroom area layouts as follows:
Shower Accessory Installation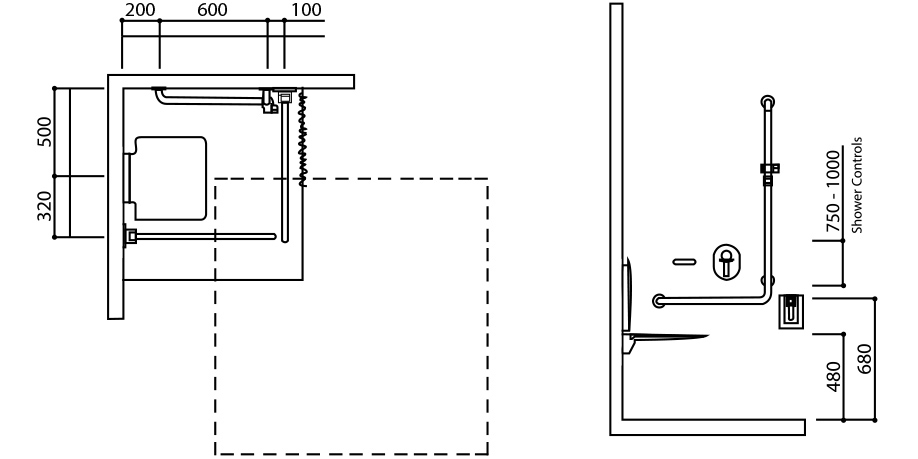 WC Cubicle For Wheelchair Access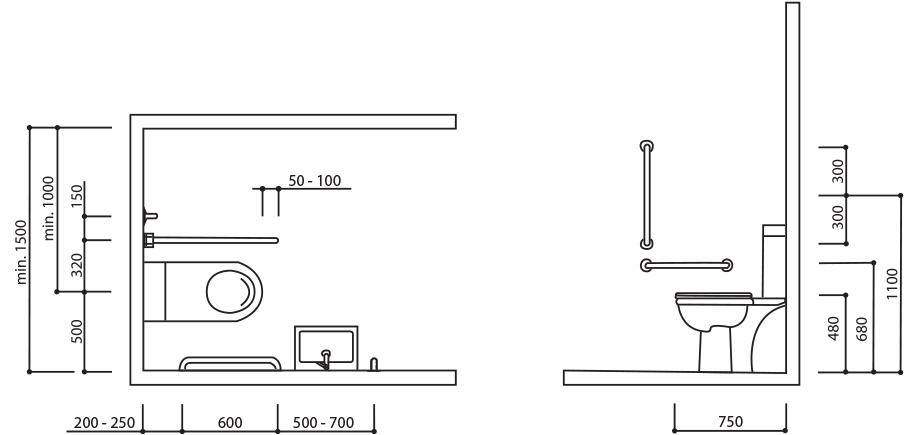 WC Cubicle For Ambulant/Disabled People

Washbasin Accessory Installation

Urinal Accessory Installation