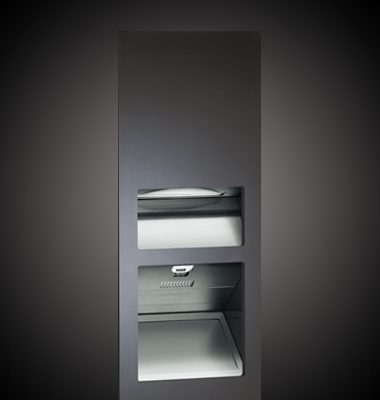 THE ELEGANCE OF LESS – Foris' unique Piatto™ Collection of Washroom Accessories is designed to stand apart by not standing out. Each washroom accessory is completely recessed, lying perfectly in the plane of the washroom wall. SGL doors add an air of sophistication, while concealed hardware adds to the collection's minimalist, clean lines. High-end furniture quality hinges used to achieve a precise co-planar fit, are easily adjusted in the field. Piatto™ – The NEW STANDARD in Washroom Accessories Innovation.
WHAT MAKES THE PIATTO™ COLLECTION UNIQUE?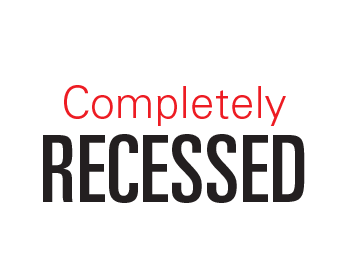 UNIQUE DESIGN
The Piatto™ collection is designed to be co-planar to the wall - a Foris exclusive.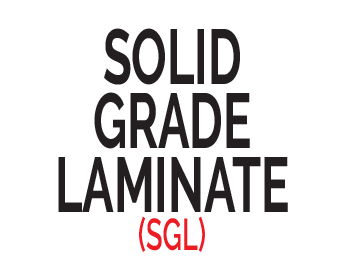 ELEVATED STYLE - A NEW
CHOICE
SGL doors in black or white were created to accentuate your washroom design.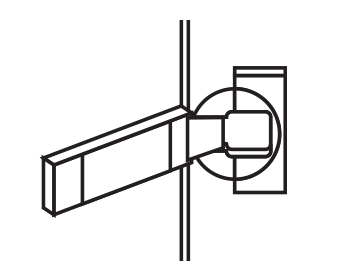 INNOVATIVE HINGES
3-way, adjustable hinges allow flexibility in the field and are concealed along with all other hardware.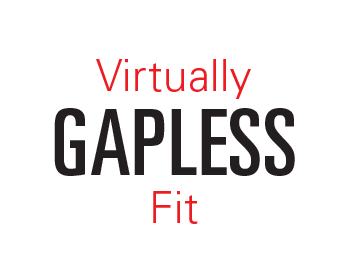 STANDS APART BY
BLENDING IN
A combination of technology and design ensures a perfect fit adding to your design by not detracting from it.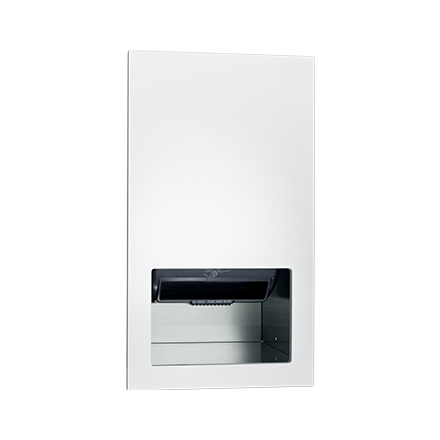 FS645210A-00
---
PIATTO™ COMPLETELY RECESSED AUTOMATIC ROLL PAPER TOWEL DISPENSER – BATTERY OPERATED – WHITE SGL DOOR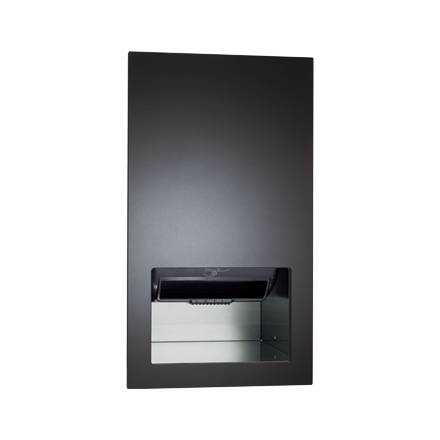 FS645210A-41
---
PIATTO™ COMPLETELY RECESSED AUTOMATIC ROLL PAPER TOWEL DISPENSER – BATTERY OPERATED – MATTE BLACK SGL DOOR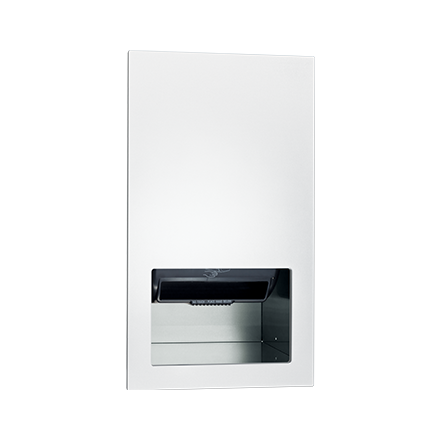 FS645210AC-00
---
PIATTO™ COMPLETELY RECESSED AUTOMATIC ROLL PAPER TOWEL DISPENSER – AC POWER – WHITE SGL DOOR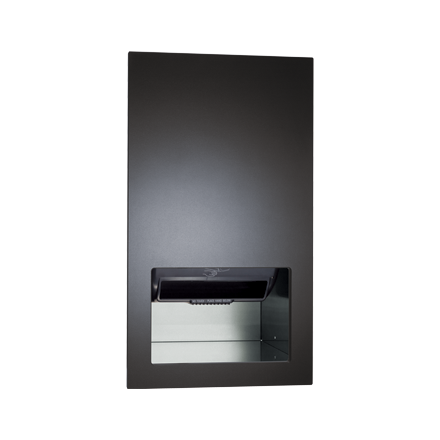 FS645210AC-41
---
PIATTO™ COMPLETELY RECESSED AUTOMATIC ROLL PAPER TOWEL DISPENSER – AC POWER – MATTE BLACK SGL DOOR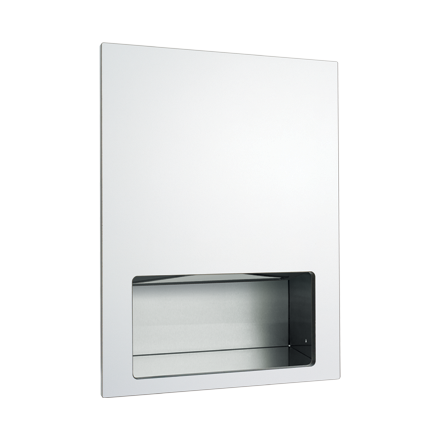 FS6457-00
---
PIATTO™ COMPLETELY RECESSED PAPER TOWEL DISPENSER – WHITE SGL DOOR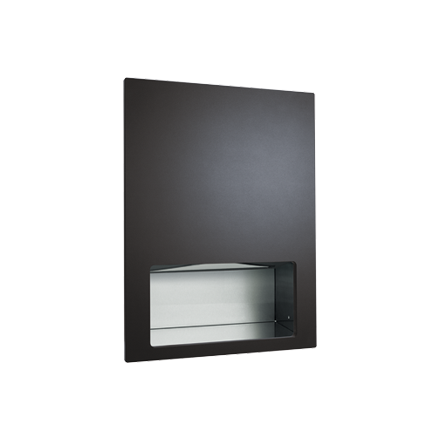 FS6457-41
---
PIATTO™ COMPLETELY RECESSED PAPER TOWEL DISPENSER – MATTE BLACK SGL DOOR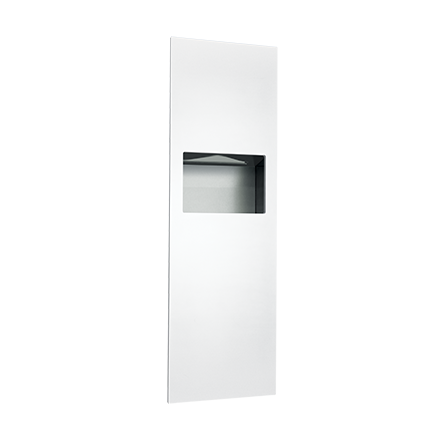 FS6462-00
---
PIATTO™ COMPLETELY RECESSED PAPER TOWEL DISPENSER AND WASTE RECEPTACLE – WHITE SGL DOOR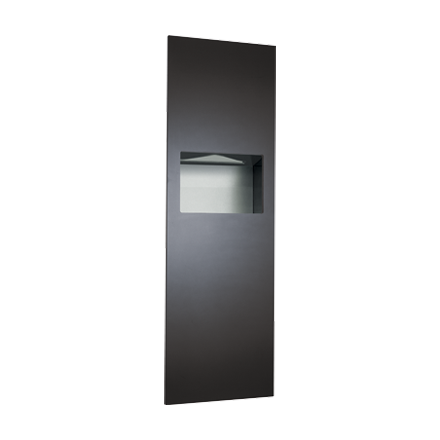 FS6462-41
---
PIATTO™ COMPLETELY RECESSED PAPER TOWEL DISPENSER AND WASTE RECEPTACLE – MATTE BLACK SGL DOOR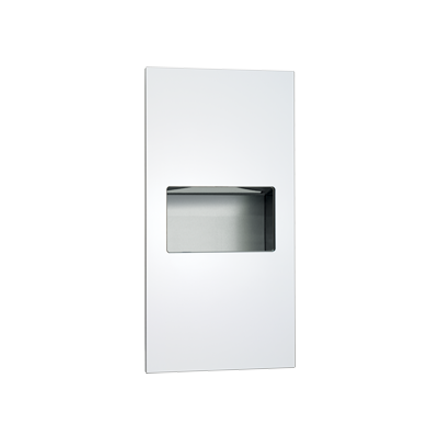 FS64623-00
---
PIATTO™ COMPLETELY RECESSED PAPER TOWEL DISPENSER AND WASTE RECEPTACLE – WHITE SGL DOOR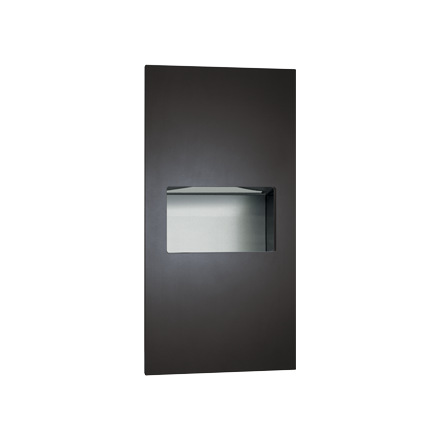 FS64623-41
---
PIATTO™ COMPLETELY RECESSED PAPER TOWEL DISPENSER AND WASTE RECEPTACLE – MATTE BLACK SGL DOOR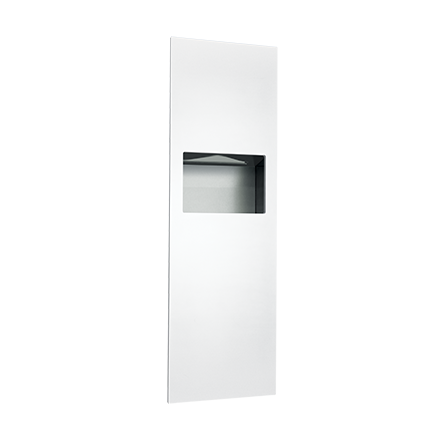 FS6467-00
---
PIATTO™ COMPLETELY RECESSED PAPER TOWEL DISPENSER AND WASTE RECEPTACLE – WHITE SGL DOOR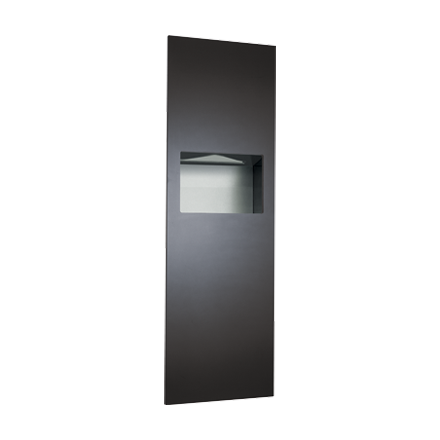 FS6467-41
---
PIATTO™ COMPLETELY RECESSED PAPER TOWEL DISPENSER AND WASTE RECEPTACLE – MATTE BLACK SGL DOOR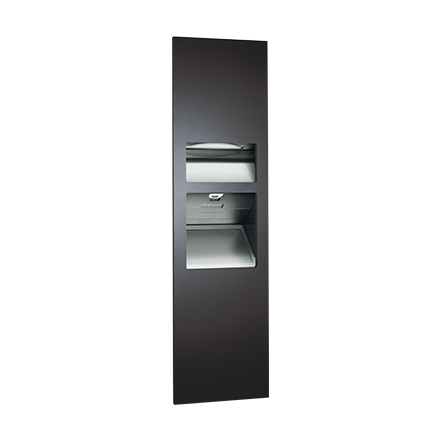 FS64672-1-41
---
PIATTO™ COMPLETELY RECESSED 3-IN-1 PAPER TOWEL DISPENSER, HIGH SPEED HAND DRYER AND WASTE RECEPTACLE – (110-120V) – MATTE BLACK SGL DOOR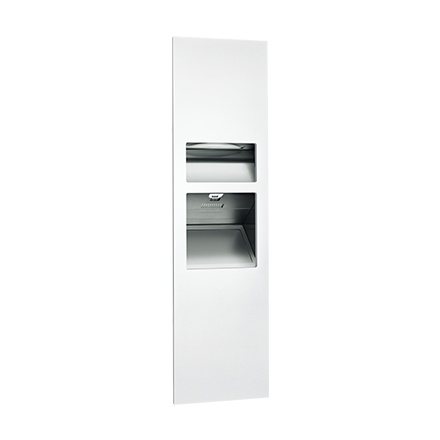 FS64672-2-00
---
PIATTO™ COMPLETELY RECESSED 3-IN-1 PAPER TOWEL DISPENSER, HIGH SPEED HAND DRYER AND WASTE RECEPTACLE – (208-240V) – WHITE SGL DOOR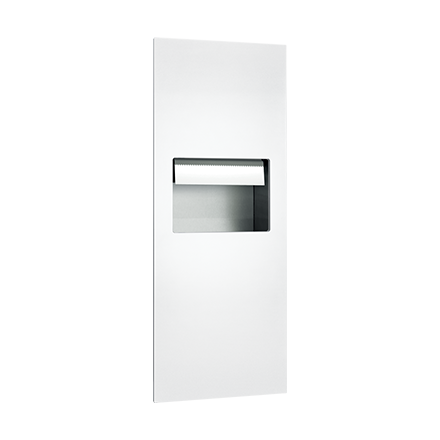 FS64696A-00
---
PIATTO™ COMPLETELY RECESSED AUTOMATIC ROLL PAPER TOWEL DISPENSER AND WASTE RECEPTACLE – BATTERY OPERATED – WHITE DOOR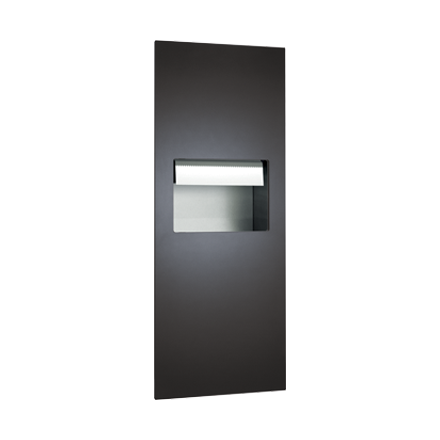 FS64696A-41
---
PIATTO™ COMPLETELY RECESSED AUTOMATIC ROLL PAPER TOWEL DISPENSER AND WASTE RECEPTACLE – BATTERY OPERATED – MATTE BLACK SGL DOOR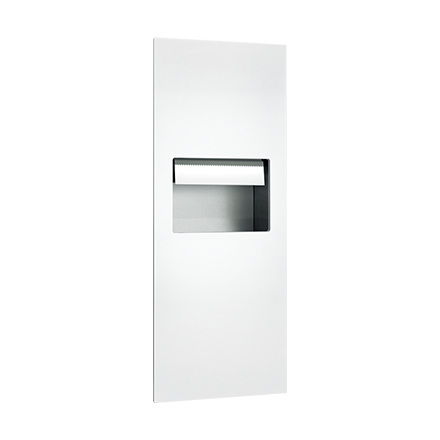 FS64696AC-00
---
PIATTO™ COMPLETELY RECESSED AUTOMATIC ROLL PAPER TOWEL DISPENSER AND WASTE RECEPTACLE – AC POWER – WHITE SGL DOOR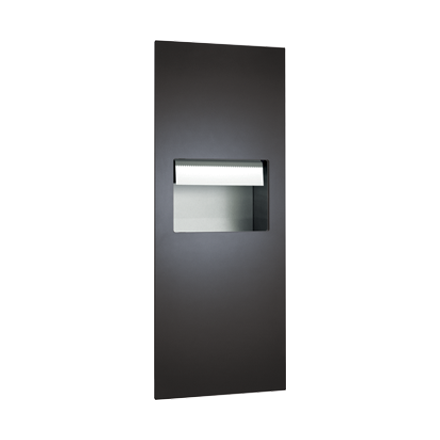 FS64696AC-41
---
PIATTO™ COMPLETELY RECESSED AUTOMATIC ROLL PAPER TOWEL DISPENSER AND WASTE RECEPTACLE – AC POWER – MATTE BLACK SGL DOOR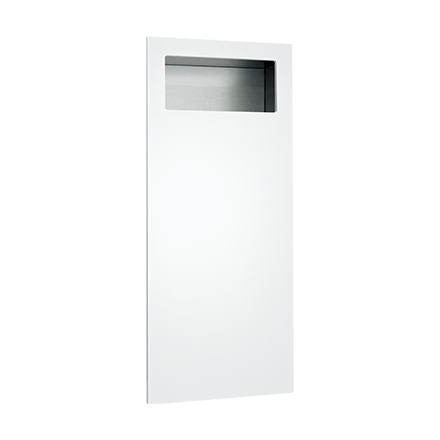 FS6474-00
---
PIATTO™ COMPLETELY RECESSED WASTE RECEPTACLE – WHITE SGL DOOR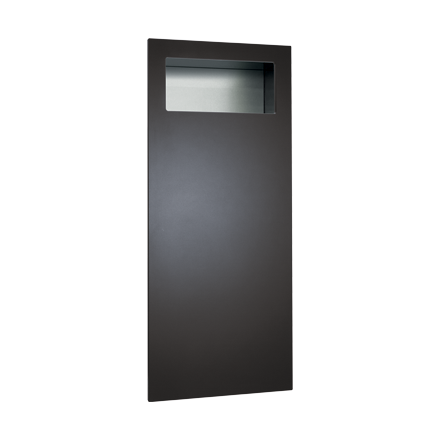 FS6474-41
---
PIATTO™ COMPLETELY RECESSED WASTE RECEPTACLE – MATTE BLACK SGL DOOR